Ostomy Mental Health
Adjusting to life with a stoma bag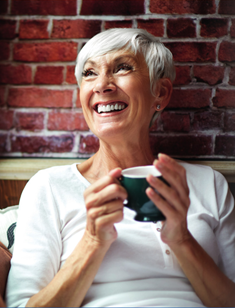 For many of us, loneliness is a common feeling. We can often feel isolated during or after big life changes like moving somewhere new, losing a loved one or retiring from work. It's also natural to feel this way with a long-term illness, especially if you find talking about it difficult or feel it restricts you from getting out and about.
You're not alone if you feel conscious of changing your stoma bag or catheter outside the house either. Many patients, especially people new to the condition, are concerned about having a safe and private space to do this and worry others may notice. This uncertainty can easily leave you feeling anxious and isolated.
We know that living with a long-term condition adds additional complexity so have worked with a range of charities and associations who can offer extra specialised support for those living with ostomy, urology or tracheostomy conditions. Taking the first step is often the hardest part of the journey. There is a wealth of support out there for you. You are not alone.
Get access to In Good Company, our guide to reconnection. This guide is all about how you can take that first step to regain your confidence. We also provide a wide range of contacts to give you the option to reach out for additional support.