Giving stoma or colostomy dietary advice is always difficult. What you can and cannot eat after colon or bowel surgery is very individual and foods that disagree with one person seem to have no effect on others. This guide has been designed to give some helpful hints and tips.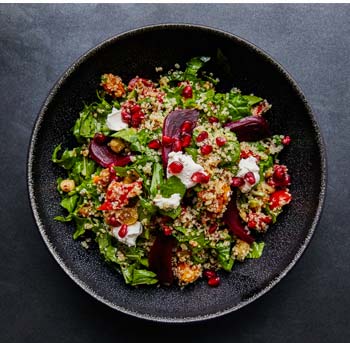 Giving stoma diet advice
The normal recommended 'healthy diet' is high fibre, low salt and low fat. However, for people who have had an ostomy, this may not be the ideal diet for their condition. Our first piece of advice is always ask your stoma care nurse what is best for you, they can explain why you should avoid some foods and eat more of others.
The second piece of general advice is to let your stoma settle and then to just try small portions of each food and see what effect they have.
Good eating habits
A disciplined approach to a diet can help make you more regular in both timings and in stool consistency.
A good guide is:
Don't overeat
Eat at least 3 meals a day
Eat at regular times
Identify foods that have a laxative or constipative effect on you and try to balance the intake
Some foods will give you wind. Work out which ones these are and then eat them in moderation
Keep a food diary
Chew food well
Download our leaflet