Spinal Cord Injury Exercises & Sports
Finding your ideal physical activity is essential to help you manage a healthy weight and keep your spirits high. Explore our advice on exercise for paraplegia and quadriplegia, spinal cord injury exercise programs, wheelchair sports and wheelchair exercises.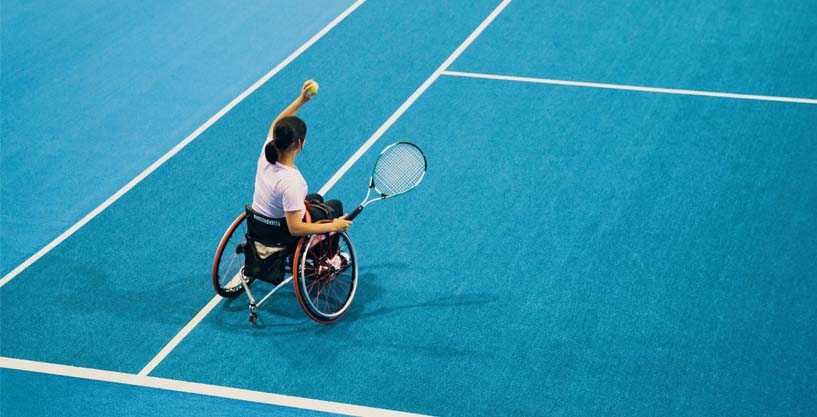 You worked hard to keep fit before your spinal cord injury. Or maybe you weren't as active as you would have liked, but now have the time and desire to work up a sweat. The good news is that there are still many ways to stay active. With our exercise recommendations for individuals with a spinal cord injury, sports and exercise can still be a big part of your life.
Before your injury, you may have participated in a sport or exercise activity based on what you enjoy and your unique talents – your fitness and sports "sweet spot", if you will. The need to find that ideal activity is no different after a spinal cord injury. Once you find the best sport for you – something you enjoy and can participate in consistently to keep you fit – it can be a real boost to your quality of life.
Visit Navigator for more personalised support from our SCI experts. Our team can offer more advice on the best exercises for spinal cord injury. Once registered, you can contact your Navigator via live chat, telephone, and email. You'll also benefit from our free and discreet worldwide delivery service for bowel and bladder management medical supplies.