In Good Company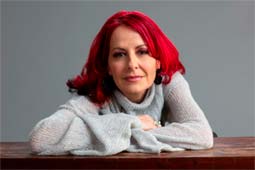 Our new podcast series is all about overcoming loneliness
These open, honest and informal conversations are hosted by BAFTA award-winning broadcaster, vocal coach and Crohn's & Colitis UK ambassador, Carrie Grant.
For this new series, we join forces with older people's charity, Independent Age, to address the common issue of isolation, and how to overcome it by reconnecting with people.
Each episode will feature an Independent Age representative who will answer questions and offer advice to listeners.
No email address?
Our friendly customer services team can call you to arrange for the In Good Company CD and guide to be posted to you.