Your relationship with yourself
The road to acceptance can be long and hard. Again, that is completely normal.
The reality is, the most important relationship at the start of your ostomy journey is your relationship with yourself. How can you talk about something you haven't yet accepted? Or that you hate about yourself? Yes, hate is a strong word, but that was my personal experience. I hated it. I didn't want it. I wasn't grateful for it. I just wanted it to go away.
My first stoma was a shock. I'd been diagnosed with ulcerative colitis, a form of inflammatory bowel disease, less than a week earlier. I'd had symptoms for just two weeks before that. I was 19 years old and I'd never really experienced more than a cold.
Anyway, let's delve into the more uncomfortable stuff. The stuff you don't want to face and deal with right now. I want to share some steps and tips with you, that I hope might help.
Give it time
Time is such an important element and should not be underestimated. These feelings can't be rushed through. You might feel like you can push them down for a period, but they won't go away until you give yourself time to process them. Process what has happened, physically and emotionally. There is going to be an adjustment period. You need to sit with your thoughts and feelings. They are all valid. They all matter.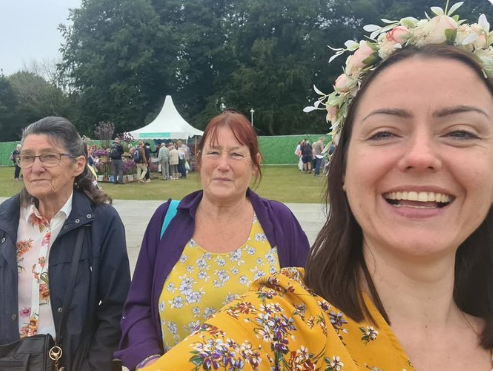 MAKE time to do things you enjoy, whether that's reading, writing, running, taking a bath, crafting, gardening. Whatever helps clear your mind and feed your soul. Give yourself the opportunity to find calm and go from there.
Identifying what you're struggling with
What emotions are you feeling? Are you upset, distressed, embarrassed, frightened, disgusted, uncomfortable, angry? It's important to understand that they're all totally normal emotions. Their purpose is to protect us. Obviously, they don't feel good. It's easy to get caught up, even lost, in them. You are not alone.
I find writing things down very useful when I feel like I need to pick things apart. I like to work backward, before I go forwards. So I might think about things like what emotions I'm feeling, and why. I might question whether the threat is real, or manifested based on fear, or past experiences, or people. Am I standing in my own way?
Then I look at moving forward. How do I want to feel? What steps can I take to get there? Baby steps. What's first?
Giving your stoma a name
Some research has shown that giving your stoma a name might help you come to terms with it. It can also make it easier to talk about in conversation with others. Humorous or diminutive names were popular. I actually named my second ileostomy, Porta, because he was my little portaloo. It did make it easier for me, and friends would even ask things like "How's Porta doing?".
That said, it doesn't help everyone. I've started saying "my stoma" now instead. Naming it somehow made it feel almost like a separate entity. I actually feel more comfortable thinking of it as part of me. Part of my body.
Body confidence tips
For me, body confidence is a constant work in progress. Being able to wear what I want helps. This can be achieved with smart fashion choices and ostomy support garments. I literally live in M&S full briefs, with a lace waistband. They're so comfortable and they keep my bag flat. I can wear anything I want and no one will see anything underneath my clothes. Because it's kept securely in place, it never rustles either!
There are lots of bag options available. You might find one that is slightly smaller makes you feel more comfortable, or even a different colour! Bag covers are also available.
Some people, me included, find talking to others in the ostomy community really helpful. You can ask questions without fear of judgement, and learn from others' experiences.
Some take part in photoshoots and find that really helps them become more accepting of their body.
You might like to check out Fittleworth's "I'm still me" body confidence webinars for more information.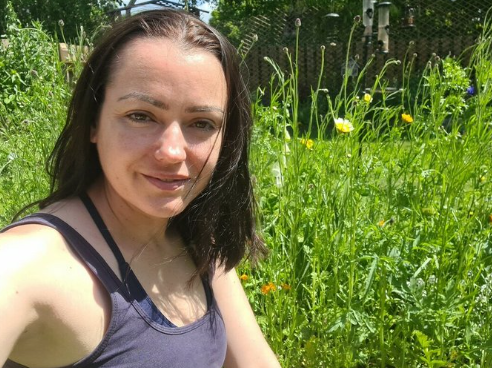 Self-compassion
One element of self-compassion is simply being kinder to yourself. Being more understanding of your journey, thoughts, and emotions. I've written some Self-compassion tips and exercises which I urge you to take a look at. I believe they will serve you well right now.
Just do you
How you reach acceptance is going to be a very individual journey. There's no concrete way to do it. There's no time limit. Professional support is available too, so do speak to your GP or stoma nurse if you need to. You can also approach the main charities that support Ostomates such as; Colostomy UK, Ileostomy Association, Urostomy Association, and Mitrofanoff Support.
About the advice and opinions of our bloggers
We hope you enjoyed this article from our guest blogger. They are expressing their views or knowledge on a topic because of their experience & background. Some of the opinions expressed may not reflect the views of Fittleworth or your NHS professional.
It goes without saying, but this is not clinical advice. Each person will have an individual set of medical factors to consider. So please do not to make significant changes to your diet, exercise or treatments before consulting with an NHS professional.
Sahara was admitted to hospital and diagnosed with Ulcerative Colitis at the age of 19, after just two weeks of being incredibly unwell. One week later, she had emergency surgery to remove her colon and rectum, and had her first ileostomy. A turbulent journey followed; a multitude of treatments, complications, seven surgeries, a failed J-Pouch, and three ileostomies later, she is living with a permanent stoma and is a pro-active IBD and ostomy advocate.
Sahara joined the online IBD and ostomy community in 2014, and it very quickly became apparent to her that whilst awareness is important, even more important than that is providing support to others as they navigate the stormy waters of life with IBD, or an ostomy.
She runs #IBDSuperHeroes fundraising and awareness campaign, and the Facebook support group. She is a blogger for InflammatortyBowelDisease.net and an IBD Patient Consultant for merakoi – bridging the gap between patients and healthcare. She gets involved with research whenever she can, and is a volunteer for Cure Crohn's Colitis, where she donates her time and expertise in social media marketing and content creation.