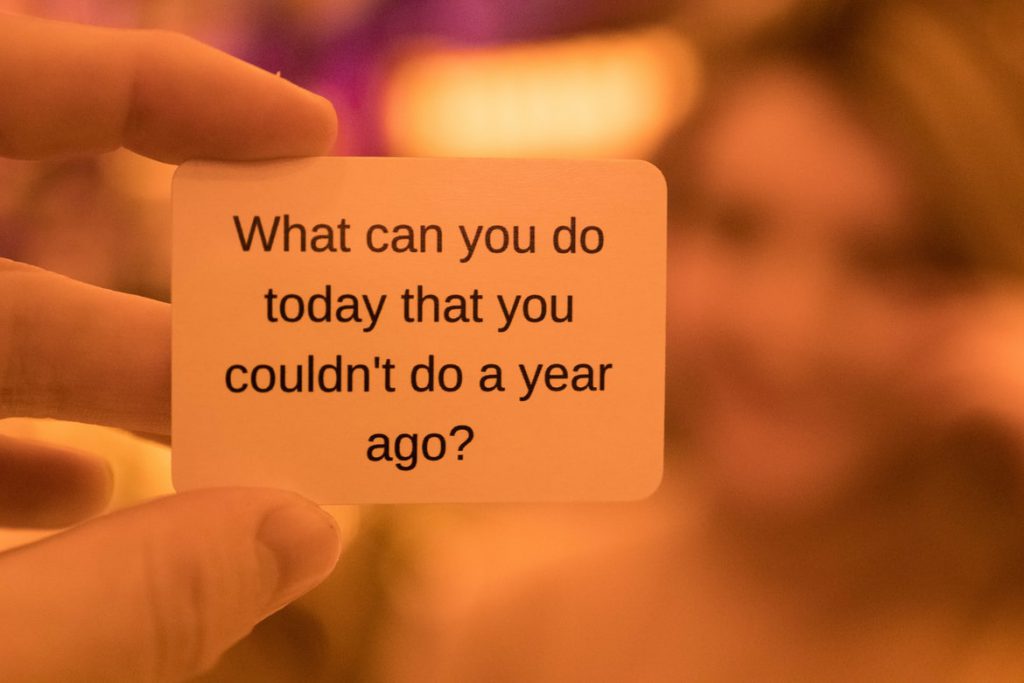 It's time for a progress report on my ostomy life.
I can't even count on one hand the number of times that I've thought I'd got a brand new start. I've had a grand total of 7 bowel surgeries, and with each, I've expected my life to be better afterward. If we count the number of times I've expected a new start because of my next treatment, I'd need my toes too!
Finding your way forward with a new version of normal is never easy. For me, having realistic expectations is important; to avoid disappointment.
There's no point dwelling on the past. What's done is done. But, I can tell you, that I am no stranger to anger, frustration, and feeling like a failure!
The last surgery I had was in 2018. I had my J-pouch removed and a permanent stoma formed. This is when I am going to focus on progress since.
Slow and painful recovery
I was flopping around for a good while there. Recovery felt slower than "normal". I was incredibly frustrated. Pain in my knees and hips was stopping me sleeping. I blamed the hip pain on the mattress, so we got a new one. And then another new one. And then another! Pain in my knees, ankles, and wrists was normal for me. The hip pain wasn't. Then, came the lower back pain.
I was struggling to get active again because my muscles were so sore after doing anything at all. In the past, I've managed to build up pretty quickly. Cue more frustration. My abdominal muscles were tight and sore for longer too. I felt like the pain was never going to end, so I flopped around for a bit longer.
I had my wallow and then picked myself back up. Feeling determined to make this new start count! Everything was trial and error.
Eventually, I realised that I had less pain (still a lot, but less) if I did do some exercise. I struggled to find the right amount and the right type of activity though. I often did too much and caused more pain. I went to a physio about my back because I was spraining it repeatedly. I started working more on my core muscles very slowly, and with a hernia prevention belt. Progress was very gradual, but it progressed all the same!
Weight gain!
I gained too much weight and started experiencing bag leaks as a consequence. I did my usual routine of being mad with myself and then I got over it and started thinking about how I could fix it. Dietary changes HAD to happen, but lower carbs meant looser output. Insoluble fibre meant pain. It all felt very complicated!
I knew I needed to start doing more exercise if I wanted to lose weight in a healthy and sustainable way. I also knew that I needed to introduce it very slowly. I wanted to get my core feeling more stable before pushing myself in any other area.
Introducing exercise
COVID put a halt to my physio sessions, so I started doing some basic beginners yoga. A lot of the postures and exercises were the same as those that the physio had given me. I also began walking every day once I was a little stronger. I steadily increased the length of time I walked for. By the time I was diagnosed with fibromyalgia, I was already doing everything right. I accepted all of the help offered; medication, physio, occupational therapy, and counselling.
I'd hoped that walking would be something that I could continually increase over time, but it turns out I still can't stroll for any more than 20-30 minutes without suffering from it. The Physio recommended the Sport England website, which led me down the path of looking for exercise to do at home. I found Yoga with Adriene on YouTube, and I haven't looked back.
I even started swimming in October!
Stabilising my health
With some sustainable dietary amendments and regular exercise, my weight has stabilised and leaks are a thing of the past.
EVERYTHING has been trial and error. What exercise I can do and for how long. What foods I can eat. When is best to eat. When is best to exercise. I've even changed careers since surgery, so I've been able to adjust my working hours to suit me – the joy of being a freelancer!
Looking forward
Some periods are harder than others, but I have the confidence to say that. I own it, and I'm trying my best to fix it. I was referred to the pain management clinic. We're trying some different medications and I am going to continue trying my best to keep active! I'm also starting a pain management programme on January 13th, which I'm feeling very positive about.
So, new year, new me? No, thank you!
Life is not perfect. My health isn't perfect. But generally, I am happy and I am determined to always try my best FOR ME. I don't need any fresh starts this January. I just need to continue doing what I've been doing, and I'm incredibly proud of myself for that! I very rarely sprain my back these days, and I'm proud of myself for that as well!
Here's to 2022! May you be healthy, happy, and proud of yourself too!
Sahara was admitted to hospital and diagnosed with Ulcerative Colitis at the age of 19, after just two weeks of being incredibly unwell. One week later, she had emergency surgery to remove her colon and rectum, and had her first ileostomy. A turbulent journey followed; a multitude of treatments, complications, seven surgeries, a failed J-Pouch, and three ileostomies later, she is living with a permanent stoma and is a pro-active IBD and ostomy advocate.
Sahara joined the online IBD and ostomy community in 2014, and it very quickly became apparent to her that whilst awareness is important, even more important than that is providing support to others as they navigate the stormy waters of life with IBD, or an ostomy.
She runs #IBDSuperHeroes fundraising and awareness campaign, and the Facebook support group. She is a blogger for InflammatortyBowelDisease.net and an IBD Patient Consultant for merakoi – bridging the gap between patients and healthcare. She gets involved with research whenever she can, and is a volunteer for Cure Crohn's Colitis, where she donates her time and expertise in social media marketing and content creation.