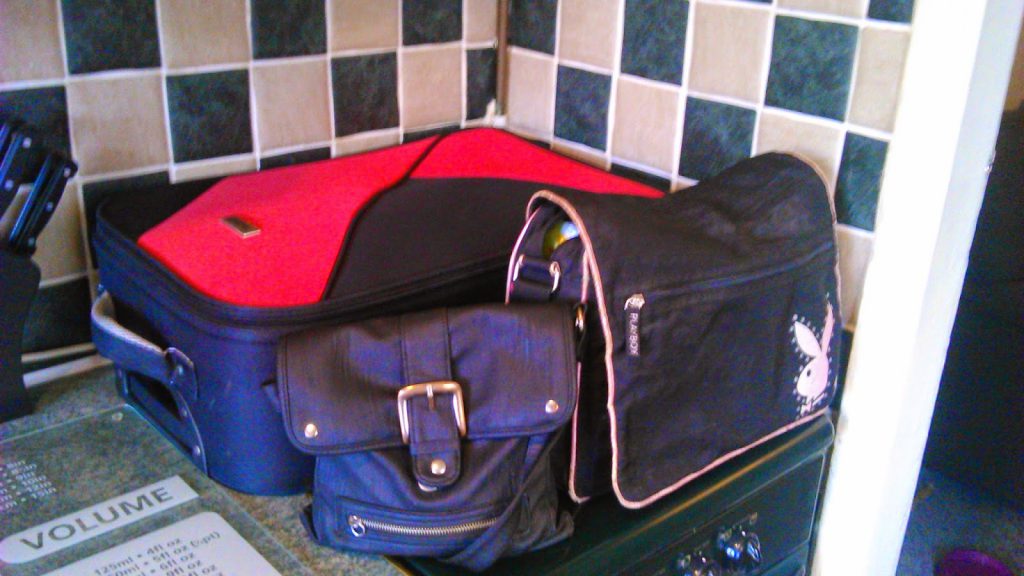 Preparation is always key for me. So, when something as big and life-altering as stoma surgery is coming, I need to get myself organised.
If your stoma was an emergency and now you feel like you're in at the deep end, fear not! Check out recovering from emergency stoma surgery, which I wrote recently!
A planned (elective) surgery means that we have time to prepare a little for what's coming. This blog focuses on practical preparation, whilst part 2 focuses more on the mental prep and day-to-day life with a stoma. Someone putting my mind at ease about all the day-to-day things would definitely have helped me the first time around!
Practical preparation
Lists!! I love lists! I even ended up with a list of lists once – no joke!! I had a list of what to pack, but then I had a shopping list because I needed to buy some of those things that I needed to pack. Then there was a list of foods I could eat when I got home, and another shopping list for the food I needed to get. Then, there was a list of things I needed to do before I went in – which bills needed what paying to cover 8 weeks (I didn't direct debit then). I feel like there was more, but I can't really remember!
Personally, there was always quite a big focus on money; being able to pay the bills whilst not working during recovery. I lived alone for most of them, so the burden was all mine. I always planned for a standard 8-week recovery, but usually found myself back at work before that.
Familiarising yourself with bags
Hopefully, you will get the opportunity to meet and speak to a stoma nurse in advance. They should show you what an ostomy bag looks like and give you some to take away with you so that you can get a little bit of practice in before you're dealing with an actual stoma.
When you're in the hospital, a stoma nurse will help you change your bag, and ensure that you can do it by yourself at home before you leave.
Meeting with the surgeon
Your surgeon is the person you should ask about the duration of the surgery, hospital stay, and recovery. I would also definitely recommend asking about Enhanced recovery programmes. Enhanced recovery programmes try to get you back to full health as quickly as possible. The aim is to ensure you're as healthy as possible before, during and after your operation.
Food shopping
Foods should be low fibre while your intestine heals. After that, you can begin introducing new foods. I tend to go for high protein too, as these can aid in healing. This could be things like cottage cheese, tuna, chicken, turkey, and eggs.
It's not uncommon to lose your appetite and even experience changes in sense of taste after surgery. Snacking may be all you can do for a while, so just go with it! I usually have a lot of biscuits, sweets, and crisps, which will also help you regain weight if you've lost some.
Think carefully about what you will be able to do when you get home. If you're anything like me, you'll want to put on others as little as possible. This means thinking about how easy foods will be to prepare, as well as how well you will tolerate them. This makes things like noodles and sandwiches ideal! Tinned foods such as rice pudding and macaroni cheese just need warming through!
Packing
It's always better to pack more clothing than you think you will actually need. All sorts of bodily fluid spillages can occur, from blood and vomit to leaky drains and ostomy bags! It's normal for the abdomen to be tender following surgery, so you don't want any tight waistbands! It's also normal to experience a little weight loss, so your clothes may end up being a little looser than you expect. I just wear nightwear in the hospital and take something comfortable and loose to travel home in.
Nighties/nightshirts work best because there's no waistband at all. Drains will often be at the hip, and you don't want anything pressing on that, plus, you'll probably wake up with a catheter that can be hard to thread through the bottom of shorts. Shorter sleeves are ideal in case cannulas need to go in your arms. You won't need many pairs of socks because you will be wearing compression stockings to help prevent DVT.
Charging cables should be long if possible, because getting up, or stretching/reaching for phones or tables will cause pain and might not even be possible.
You might fancy a bit of a pamper when you begin to feel a little less tired and more like yourself, and complications might always make your stay a little longer, so you might want to pack more "just in case" type toiletries. Dry shampoo and wipes are a good idea, as showering is going to be difficult for a good few days!
If you're a light sleeper, an eye mask and earplugs are very useful. It's never fully dark on the ward, and machines bleeping in the night, and nurses dealing with other people can be really disruptive to sleep.
Not all hospitals cater to the dietary needs of people following bowel surgery, especially if you're not on a bowel ward. Plus, if your appetite isn't great, you might not be able to eat what they give you, and then find yourself hungry later. For this reason, taking some low fibre snacks is a good idea.
I hope you've got a big bag!! Let's get to it!
Clothing
Underwear
Hospital clothing; comfortable, loose, plus dressing gown
Going home clothing
Slippers (with grip)
Laundry bag
Toiletries
Standard; shampoo, conditioner, deodorant, washes for face and body, moisturisers, wipes, dry shampoo
Vaseline /Lip treatment
Hairbrush
Hair bobble
Nail file
Pamper items; nail polish, hand cream, face mask, tweezers, beard oil – whatever floats your boat!
Entertainment
Books or eBooks
Magazines or quiz books (+ pen)
Electronics; Tablet, phone, headphones, charging cables
Misc
Heat pad
Eye mask
Earplugs
Home comforts; pillow, blanket
Money
Snacks
Head over to Preparing For Stoma Surgery Part 2, for the day-to-day stuff! I hope it will help settle some of the concerns and worries that it's common for people to have who are due ostomy surgery.
About the advice and opinions of our bloggers
We hope you enjoyed this article from our guest blogger. They are expressing their views or knowledge on a topic because of their experience & background. Some of the opinions expressed may not reflect the views of Fittleworth or your NHS professional.
It goes without saying, but this is not clinical advice. Each person will have an individual set of medical factors to consider. So please do not make significant changes to your diet, exercise, or treatments before consulting with an NHS professional.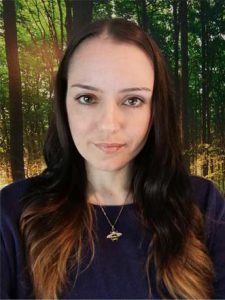 Sahara was admitted to the hospital and diagnosed with Ulcerative Colitis at the age of 19, after just two weeks of being incredibly unwell. One week later, she had emergency surgery to remove her colon and rectum and had her first ileostomy. A turbulent journey followed; a multitude of treatments, complications, seven surgeries, a failed J-Pouch, and three ileostomies later, she is living with a permanent stoma and is a pro-active IBD and ostomy advocate.
Sahara joined the online IBD and ostomy community in 2014, and it very quickly became apparent to her that whilst awareness is important, even more important than that is providing support to others as they navigate the stormy waters of life with IBD, or an ostomy.
She runs #IBDSuperHeroes fundraising and awareness campaign, and the Facebook support group. She is a blogger for InflammatortyBowelDisease.net and an IBD Patient Consultant for merakoi – bridging the gap between patients and healthcare. She gets involved with research whenever she can, and is a volunteer for Cure Crohn's Colitis, where she donates her time and expertise in social media marketing and content creation.