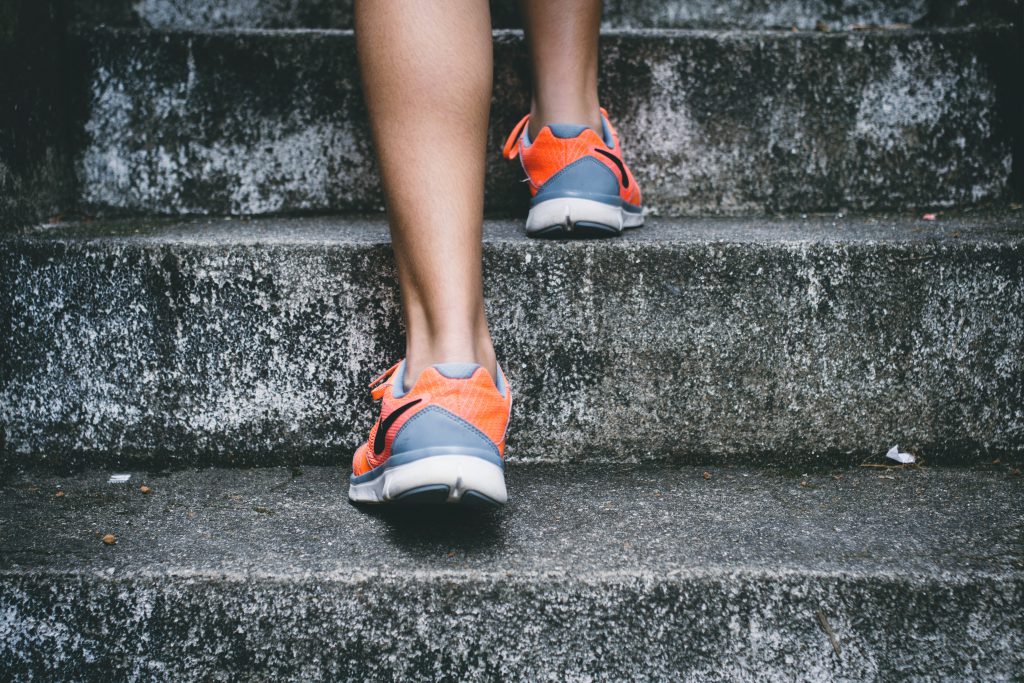 A stoma alone should not prevent you from exercising. Although, the condition which led to having your stoma might limit it a little!
For me, it's really important to keep active, but I am by no means an incredibly active person. I know I feel better with daily exercise than I do without it, but it took a long trial and error process to figure out the type of exercise and for what length of time, suited me. If I don't do any, my joints throb at night time when I am attempting to go to sleep, which often leads to not actually getting any. If I do too much, I have the exact same outcome!
So I wanted to talk a little bit about why and how I got back into exercise after stoma surgery.
I used to exercise on a daily basis without even registering that I was doing it. I walked to work every day, 20 minutes there and 20 minutes back!
When I had a change of career after my last surgery – to have my Jpouch removed in favour of a permanent stoma – my activity levels saw a sudden drop. It didn't occur to me at the time, just how detrimental 40 mins less exercise every day might be to my overall health!
I had lost weight anyway, so it took a good few months to regain what I had lost, and then I continued to gain which is something that had NEVER happened before (apart from due to prednisone). I put this down to being in better health at last, but it just didn't stop.
Eventually, I realised how much less exercise I was doing, and that I needed to make a conscious effort to do more. I had to consider what I was actually going to be capable of doing, because I have a lot of joint pain.  Low impact exercise felt like the only realistic option. Yoga was something I had thought about trying on multiple occasions, but never actually got around to doing because my health had been so poor. I thought I might like it because I had done Pilates in the past and I had enjoyed it that.
The midline incision scars on my abdomen had remained tight and sore for much longer than they ever had before after my previous surgeries. The slightest wrong movement and I would feel a pull near my belly button, and it would remain sore for days, so I knew I really needed to get a hernia prevention belt before I attempted anything at all.
These are usually available on prescription for ostomates, and can be dispatched by your delivery company! I used a company called CUI Wear, and had a lovely rep come out to measure me up for a bespoke waistband. I had to wait a few weeks, but it was a great fit, and I was thrilled that I could now commence exercise!
I downloaded a Yoga app and started at the very beginning. It was quite relaxing at first, and didn't feel too difficult, but I soon realised how challenging yoga can be as I progressed passed the very basic stuff. I stayed on the starter course for a while because I listened to my body and didn't want to push too hard to fast, and eventually worked my way up to the more challenging stuff.
Now, every morning I do a short yoga session, and I take the dogs for a walk around the block, and my body definitely feels better for it! Swimming is next on my list to try and get into again – it's been 20 years since I swam regularly!
We see some amazing strength from ostomates on social media. The likes of Zoey Wright and Blake Beckford showing the world that a stoma doesn't have to stop you as they continue with their weight training and bodybuilding.
Personally, I think it's definitely a case of listening to your body and being realistic about the goals you set yourself. We can't all be flipping tyres now can we?!
Sahara was admitted to hospital and diagnosed with Ulcerative Colitis at the age of 19,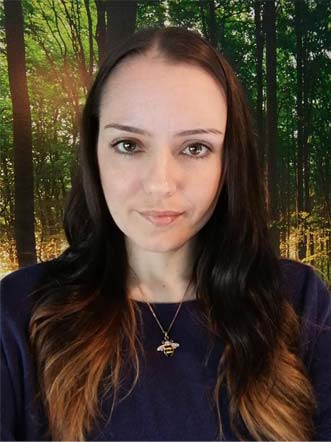 after just two weeks of being incredibly unwell. One week later, she had emergency surgery to remove her colon and rectum, and had her first ileostomy. A turbulent journey followed; a multitude of treatments, complications, seven surgeries, a failed J-Pouch, and three ileostomies later, she is living with a permanent stoma and is a pro-active IBD and ostomy advocate. 
Sahara joined the online IBD and ostomy community in 2014, and it very quickly became apparent to her that whilst awareness is important, even more important than that is providing support to others as they navigate the stormy waters of life with IBD, or an ostomy.
She runs #IBDSuperHeroes fundraising and awareness campaign, and the Facebook support group. She is a blogger for InflammatortyBowelDisease.net and an IBD Patient Consultant for merakoi – bridging the gap between patients and healthcare. She gets involved with research whenever she can, and is a volunteer for Cure Crohn's Colitis, where she donates her time and expertise in social media marketing and content creation.