Hello!
What a busy few months it's been since our last newsletter! It feels like time is just flying by. There's been Freedom Day, some amazing weather, the Olympics, and most importantly the ability to reconnect with family and friends. We hope you have had a good summer.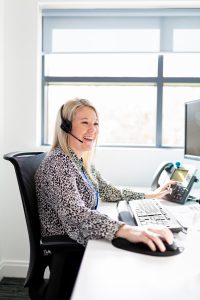 Here at Fittleworth our phones have been running hot over the past few weeks. With restrictions lifting, orders have increased and with GPs being busier than ever it has sometimes taken longer to get your script. We recognise that you may have experienced a longer waiting time than usual when making a call to our customer service team. For anyone that has experienced a delay, we apologise for this and thank you for your patience. Be reassured though that we are doing all we can to make sure our team is ready and able to take your call and process your orders. Providing a first class service to you remains our top priority.
On a different note, some of you may be thinking about holidays, either for this coming Christmas or for next year. So this might be a good time to remind you of our World Wide Assist program available to all Fittleworth clients. It provides emergency supplies in over 20+ popular destinations if you accidentally run out.
Well, that's it from me, enjoy the rest of our newsletter. We've got another article from the fabulous Sahara, advice on food, an introduction to our new service for people with spinal cord injuries, and as always, at the back if you'd like to email us with feedback or requests for what should be in the next newsletter.
Fittleworth Editor
Download the Reachout 9th Edition PDF
http:///wp-content/uploads/2021/09/FIT_21034-Reach-Out-Q3_email.pdf