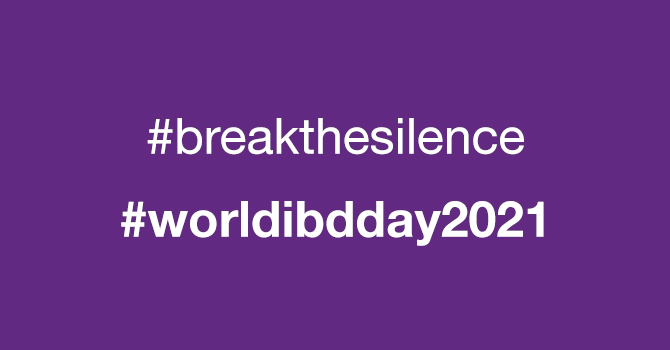 Why I celebrate World IBD Day every year
I have celebrated World IBD Day, which falls annually on May the 19th, for the last seven years. Even just figuring that out seems crazy. I have been raising awareness of Inflammatory Bowel Disease since March 2014. I was diagnosed with ulcerative colitis, one of the main forms of IBD, in 2007. It really doesn't feel that long ago.
It took me seven years to talk openly about it. Partly because I didn't really want to talk about what happened in the bathroom, or pooping into a bag, but also partly because I was always so hopeful that the next treatment, or the next surgery, would be the end of it. Then I could just get back to the life I had before.
When I began talking about it, I found people just like me. People who had experienced similar things. I didn't realise how much talking about it to other people that really understood would help. I hadn't even realised how much not talking about it had affected me. I'd held so much in. Letting it out was such a huge relief. A massive weight lifted.
That is why I celebrate every year. I celebrate my journey, and I celebrate the community.
How I will be celebrating World IBD Day this year:
I run IBDSuperHeroes with five other like-minded people with IBD. Every year, we try to think of something to do, to raise awareness, and to raise money for research.
The latest figures suggest that Inflammatory Bowel Disease (IBD) affects one in every 125 people in the United Kingdom. That is projected to rise to over one in 100 by 2028. So, I wanted to play with that number. I came up with the idea of a 12,500 step walk. I didn't think it would be too difficult because I do try to walk on a daily basis, and looking at my Fitbit, I've had days in the past where I've totalled around 11,000 steps.
I asked the team if they thought this would be a good thing to get the community involved with. It was a resounding yes from them! So, I came up with the #My125 and am now encouraging others to think up their own #My125 challenge to do on World IBD Day.
I thought I had better track a walk, to see how many steps I usually do. I've got to be honest, I was disappointed. I have estimated that at my normal pace, I'm going to have to walk for about 3.5 hours to complete a 12,500 step walk, which is definitely going to be challenging. I have had to build up gradually, and I can now walk comfortably most days for about 30 mins. So, only 3 hours short!!
A couple of the IBDSuperHeroes team plan to travel down and walk with me, so whilst it's going to be really hard work, it's also going to be a celebration. I only know these people because I have IBD. Now, they are my family. I am so lucky to have them in my life, and I have IBD to thank for it! Funny how things work out, isn't it?! It will be worth it; as a personal goal, and as a fundraiser.
I think it will be a good reminder of all of the things that I have faced and overcome. All of the times that I thought I couldn't keep going, or couldn't achieve something, but I did anyway.
Living with IBD has been really tough for me, but, it really has changed my life for the better. It's made me a better person. For that, I will be forever grateful.
About the advice and opinions of our bloggers
We hope you enjoyed this article from our guest blogger. They are expressing their views or knowledge on a topic because of their experience & background. Some of the opinions expressed may not reflect the views of Fittleworth or your NHS professional.
It goes without saying, but this is not clinical advice. Each person will have an individual set of medical factors to consider. So please do not to make significant changes to your diet, exercise or treatments before consulting with a NHS professional.
Sahara was admitted to hospital and diagnosed with Ulcerative Colitis at the age of 19,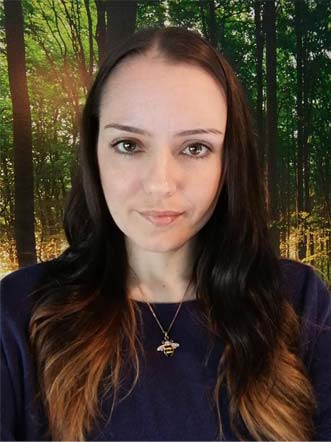 after just two weeks of being incredibly unwell. One week later, she had emergency surgery to remove her colon and rectum, and had her first ileostomy. A turbulent journey followed; a multitude of treatments, complications, seven surgeries, a failed J-Pouch, and three ileostomies later, she is living with a permanent stoma and is a pro-active IBD and ostomy advocate. 
Sahara joined the online IBD and ostomy community in 2014, and it very quickly became apparent to her that whilst awareness is important, even more important than that is providing support to others as they navigate the stormy waters of life with IBD, or an ostomy.
She runs #IBDSuperHeroes fundraising and awareness campaign, and the Facebook support group. She is a blogger for InflammatortyBowelDisease.net and an IBD Patient Consultant for merakoi – bridging the gap between patients and healthcare. She gets involved with research whenever she can, and is a volunteer for Cure Crohn's Colitis, where she donates her time and expertise in social media marketing and content creation.