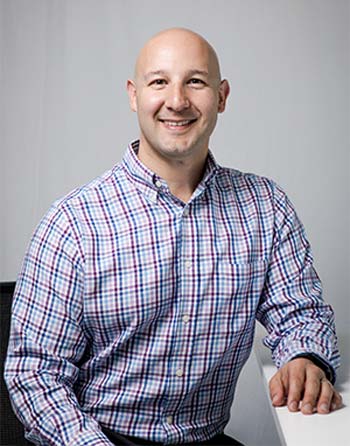 A hello from Andy
You are not alone.
We're with you every step of the way!
During these uncertain times we want to reassure you that we are prepared and able to continue to supply your products.
You are at the heart of everything we do. Ensuring we can serve you is our guiding principle as we manage through this time.
During these uncertain times we want to take this moment to reach out and let you know a little about what's happening here at Fittleworth.
We can appreciate that in the current circumstances, there are concerns about getting your order and we wanted to give you assurance that we currently have no issues with our stock from manufacturers.
Fittleworth has a dedicated team in place overseeing the monitoring and management for the impacts of COVID-19.While the situation is continuing to evolve, Fittleworth has been preparing for this period of uncertainty and our team is monitoring the situation daily.
Here are a few things you should know right now:
Firstly, and most importantly…
Fittleworth stands ready to fill your order today.
We have significant layers of contingency in place to ensure business continuity and the delivery of your order;
We have 38 locations across the UK aswell as a central warehouse that provide back up to your current dispensing location. Fittleworth has more dispensing locations than any other specialist supplier of your products.
All of our locations have been isolated from visitors to protect our staff.
Additional hygiene standards have been implemented at Fittleworth sites.
We are protecting our staff with strict isolation processes for suspected contact with COVID-19.
We are continuing to pay our staff who are self-isolating or have childcare obligations due to COVID-19.
We have staff reallocated as back up for potential staff shortages in critical roles
Our teams have been transitioned to remote working from home, including a portion of customer service. This means we can continue to receive your phone calls even if self-isolation is required.
We are constantly in contact with the manufacturers confirming stock security and adapting accordingly.
Talking to us
Unprecedented call volumes
We appreciate that the uncertainty of this situation can cause clients concern. As a result, we are currently experiencing an unprecedented volume of phone calls to our customer service team.
As we talk to each client, we ask you to bear with us as we get to your call. The time it takes us to answer your call today is longer than usual. We expect this to reduce over time, but please do have patience with us as we get to everyone.
At the time of publishing average waiting times are 1-5 minutes, but could be longer depending on the time of day.
We are also experiencing the same challenge in contacting your GP surgeries for your prescriptions. This is understandable as they experience the same call volumes as we do. It is not an issue and are calmly managing every individual's needs and requirements.
Stock availability
We have a secure stock of hand sanitiser, dry and wet wipes.
We appreciate the desire to stock up on these items at this time, but there is no need to order above your normal amounts. This allows us to ensure everyone has the stock they need.
Please be safe, be kind to yourself and each other.
Here at Fittleworth we are passionate about supporting you. We believe this will be our finest moment as we strive to serve you during a difficult time.
Any restrictions are purely to ensure that everyone at Fittleworth can have what they need rather than stock piling.
Doing your bit
We encourage clients not to increase their orders
This puts an unnecessary strain on the supply chain and the NHS budgets, which pay for your prescription.
We aim to protect you and the NHS. We will never want to let your down when it comes to your prescription.
Can we help?
Please let us know if there is anything we can do to support you.
If there is something urgent, here's how you can get hold of us.
Download the Reachout 3rd Edition PDF
Fittleworth Reachout – 3rd Edition
(492 KB)